An Introduction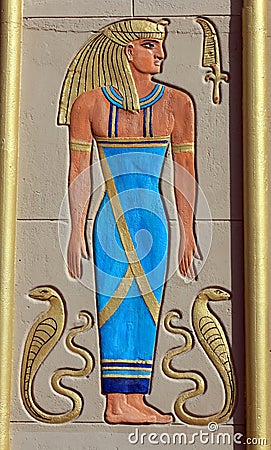 A quick shot of my trip to Morocco with my good friend Mustapha who is a livestock professor that taught us a lot about Moroccan agriculture. He and his family took us into their home and served us an incredible supper on our last evening!
This trip felt like a living history lesson with echoes of American civil rights and manifest destiny caroming off the dry mountains of the Eastern Cape.
In this moment I will remember:
-The land being handed to farmers by a government trying to get it right for the first time.
-The clear differences among racial and economics groups just now learning to work together in a post-discriminatory era.
-The determination of an entire people to get an education and to educate farmers on a scale I have only seen in America.
-The hospitality of a community that is more deprived than any I had ever seen.
-The collective wonder and awe that was felt within our group as we interacted with wildlife in some of the most organic and real ways possible.
-God's presence in a small church poised on the skyline of prosperity but on the forefront of poverty.
-The commitment of a group of educators to dig deep and grow exponentially in just a short window of time.
As I write this on a flight from Port Elizabeth to Johannesburg en route back to America, I will remember this experience as a moment of humanity.
Saturday, July 27th
After flying to Atlanta and then spending 17 hours flying to Johannesburg, South Africa, we arrived to basic passport control and no customs.
I took out about $120 from an ATM which converts to R1,200 Rand.
We check in to the Mannah Executive Lodge which reminded me a lot of the resort we stayed at between Agadir and Ourzazate, Morocco.
Each room is accessible from an outside door that is locked with a skeleton key.
We met other members of the group and had dinner with an economist and a TV talk show host from Johannesburg.
We talked about South African economics, Mandela's health, and Apartheid. It was a great way to begin our experience and develop a point of reference as to what has happened in South Africa over the past few decades.
Sunday, July 28th
Today we took the opportunity to visit the Apartheid Museum in Soweto which was the home town of Nelson Mandela during the time of his imprisonment and release.
Soweto was a township established as a place to force blacks from South Africa to live in.
It is an acronym of sorts, meaning South West Township.
It is also the home of much of the Apartheid resistance.
The Soweto Uprising on June 16, 1976 was a key moment in the fight against Apartheid.
The most interesting part about visiting the Apartheid Museum was that this era was so recent that there were all kinds of photos and videos of the key moments and people involved.
It was so much more real and so much more difficult to take in when you can connect through the videos and even through the timeframe.
I kept thinking about my childhood and growing up on our farm around the time that Apartheid finally ended.
It seems surreal to think that it was not that long ago.
We made a quick pass by the FNB Stadium which is also called "Soccer City".
The stadium was the host site of the 2010 World Cup and can hold over 90,000 fans
FNB Stadium from our bus.
After we finished our visit we headed to one of the most affluent parts of Soweto, commonly called "Hollywood."
This was where Nelson Mandela lived during a large part of his adulthood prior to being put in prison.
It is also where his ex-wife, Winnie, resides to this day.
We ate a meal downtown and I had a serving of tripe which was made up much like Hamburger Helper Stroganoff but just slightly adjusted to include cow stomach.
The best way I can describe it is that the taste wasn't too unbearable and slightly "digested" in flavor.
What was harder to handle was the texture and the small bits of rocks that were not fully cleaned out of the reticulum.
We then toured Nelson Mandela's four bedroom, 800 square foot home which was his last residence before prison and then presidency.
Finally, we stopped by the Hector Peterson Museum which was the name of one of the students that was killed during the 1976 uprising.
This reinforced the feelings and emotions that we had as we were walking through the Apartheid Museum earlier in the day.
We then flew to East London to get ready for the rest of our study tour.
I sat next to a nice couple from Johannesburg that talked to me about the corruption issues in South Africa.
The man, named Got, and his wife explained that a contractor will double their price for a project like a school building.
They will then take half of the money for themselves.
The same happens with each subcontractor and all this doubling causes projects to be too expensive for schools to afford and that is why so little has been done to improve infrastructure and facilities in schools.
That evening I stayed at a beautiful bed and breakfast.
I had a great room with an amazing view of a lush green valley filled with eucalyptus trees.
Monday, July 29th
This morning we left East London and got a chance to see the countryside while we drove to Winterberg Agriculture School.
The terrain was rolling hills with small informal and formal settlements dotting the skyline.
Although it was winter and about 50-60 degrees, it was clear that even during the summer there isn't a lot of rainfall in this region.
Very little is done with the land and livestock are free to roam around to graze on whatever they can find.
We made it to Winterberg Agriculture School which is a high school that we created in 1972.
This is one of the more than 40 agricultural high schools found in South Africa.
The school farm is 1,400 hectares which is about 3,500 acres!
Makes me a little jealous since ours is only 10 acres.
On this farm they have kudus, blesbok, daiker, impala, steenbuck, and wart hogs roaming around.
They have 100 hectares of irrigated land using water from the Kat River.
The South African education system requires students to take the following courses: 2 languages, Math, and Life Orientation which includes Civics, Norms, etc.
At Winterberg, the agriculture students enroll in the following courses:
Grade 10: Animal Science, Plant Science, Sheep, Lucerne (alfalfa), and Game Farm Management
Grade 11: Beef, Citrus, Dairy
Grade 12: Farm Planning, Financial Statements, Value Added Products, and Production Factors
The students must pay R900 per month to attend the school.
There is boarding available for male students which costs R4,000 for 3 months.
The student body is 55% male/45% female and 60% black/40% white.
The school's theme is "To cultivate and care for".
The teacher's salary starts at around R170,000 and can reach up to R60,000 annually.
The principal showed us a picture of one of their top students who competes in sheep
shearing competitions and can shear 9 sheep in half an hour!
We toured the sheep barn and the kids were taking live weights, checking teeth, and then learning how to do condition scoring.
Their lambing rate is 144%.
They will raise, shear, slaughter, and process all of the sheep right on the farm with the students.
We also toured the piggery (swine) barn where they had sows farrowing in pens.
Finally, we toured the shop where the teacher was just finishing up a class.
The students reacted a lot like American students in that he had to keep pushing them to get finished cleaning up.
There were half a dozen welders, three or four engines, and some wood projects in the back corner.
The teacher talked about needing more funding and wanting to be able to upgrade some equipment so that he can provide the students with a safer environment to learn in.
It was great to see all of this technology and advanced planning, however there were quite a few areas of improvement that this farm needs to consider.
Some of the things that I noticed included:
-No pre-dipping or even cleaning of the teats before milking.
-An SCC (Somatic Cell Count) of nearly 300,000.
-The manager claimed to lose only 2% of calves but I saw one sick and one dead just sitting in the rearing pen.
-Calves roaming in the crowd gate in manure up to their stomachs.
-16 newborn calves in a pen with 2 cows that are required to feed them all.
-No calcium used to support fresh cows.
-No regular visits from a trained veterinarian.
One cow feeding multiple calves well past her colostrum stage. One sick and one dead calf in the pen.
We started the day with a visit to Phandulwazi Agricultural High School.
This school was quite different from Winterberg in that there seemed to be a much bigger need at this school.
The teachers and students were extremely interested in showing us around and telling us about their school.
Phandulwazi has 348 students and has an even mix of boys to girls.
The school seemed to be an all black school but that was just what I saw, not necessarily what it is.
This is a full boarding school with almost all students living on campus.
There are 4 agriculture teachers, 3 female and 1 male.
The female agriculture students are also starting to dominate in the classroom much like what is happening in America.
They have 40 new computers but no internet access for the students.
They are struggling to fence off their land so that roaming livestock do not come onto the property.
People also steal fencing to use for themselves.
They are hoping to build a R1,000,000 fence next year.
Phandulwazi Agricultural High School with Hogsback in the background. Our resort was on top of this mountain.
Spinach
-200 broiler chicks
-100 hens
-10 hogs
-Buy 50+ ewes
-Develop a full broiler section
-Develop a full swine section
-Setup and repair old poultry processing plant
-Setup and repair old meat processing plant
-Start a local grocery store
-Sell food to Fort Cox kitchen
-Set up 4 local farmers with animals and supplies to get them going as well
-Raise brambles, citrus, maize, cabbage, onions, spinach, etc.
Sunset over a cabbage field.
After leaving Hogsback, we returned to Fort Hare where we toured the De Beers Centenary Art Gallery.
This gallery hosted many paintings and portraits that depicted the struggle and sacrifice involved in apartheid.
It was just another reminder of how incredibly different the country was just a little over 20 years ago.
Vacuum seeder that the women's coop uses to plant over 250 seeds in 10 seconds!
We then met with a coop of 5 women that were starting plugs for plants such as cabbage, spinach, and onions.
The plugs are sold locally as well as to a 5 man coop that works with Fort Hare on a project called AgriPacks.
The men raise crops on 9 hectares of Fort Hare land.
5 farmers describing their cooperative that is now 10 years old.
All of the food they raise goes to the AgriPacks processing facility.
There the food is processed and dehydrated through a number of highly technical cooking methods.
The food is then packaged in soup bags and sold to the poor for just R10.
AgriPacks is owned by a 14 person coop.
This entire project is a great example for anyone interested in cooperatives!
Processing Carrots
Packaged soup or soup ingredients that cost only about $1!
Next we visited the Fort Hare Nguni Cattle Project.
This was a very interesting beef rehabilitation program that they have been working on for a few years.
The Nguni Cattle are a native breed that was becoming quite scarce because farmers were moving toward more common breeds over the last 100+ years.
What has happened recently is that the lean meat of the Nguni Cattle has developed into an in-demand product for those that are trying to improve their health.
Some information that I found interesting about the Nguni Cattle includes:
-They are native cattle derived sometime around 600 A.D.
-The calves weigh only 25 kg at calving!
2 week old Nguni calf is still smaller than a newborn Holstein calf!
-The smaller calves allow the cows to have a gestation length of just 8 months.
-There is some concern over tick diseases because there are 5 species of ticks in South Africa that are all carrying different diseases.
-Their shiny coat reflects sunlight which makes it great for grazing in arid regions.
-Their strong leather is much better than that from many other cattle breeds.
The idea behind the Nguni Project is much like what Heifer International does and somewhat similar to what we do with our FFA Alumni livestock rings.
Interested farmers or communities will be given 5 cows and 1 bull, all Nguni breed.
The animals are given to them at no cost.
They must prove that they have a plan to keep the Nguni breed pure especially through the use of fences to keep other breeds out of the herd.
After 5 years, the farmer or community is expected to give the project 5 cattle back to help keep it going.
As a side note, I was having a conversation with one of the young farmers that was helping out with the project.
He told me that he owns 65 goats that he raises for sacrificial ceremonies.
He explained that it is legal to slaughter goats in the Eastern Cape other than for ceremonial reasons.
Just down the hill from the Nguni Project was our next visit.
This one is a little hard to understand until you spend time in countries like this.
This project was called Animal Traction.
There was a period of time between the 1970's and the 2000's when farmers were given tractors with the expectation that they would be able to use them.
This caused farmers to stop training their kids how to use animals to farm.
A college professor did some research in the 1990's and found that most of the farmers in the Eastern Cape were not interested in tractors because they didn't know how to operate them and there were a lot of services missing from the region such as dealers, mechanics, and fueling stations.
The professor estimated that over 500,000 farmers did not want tractors, but there was a large gap in knowledge of how to farm otherwise.
This project trains farmers on how to use animal power to farm.
He would show them how to train donkeys and oxen to pull farm implements so that they wouldn't have to rely on tractors.
This project was very interesting, but it was hard to tell if he was making much of an impact or not.
Oxen strapped in a yolk for training.
After we left Fort Hare, we headed to one of the most interesting nights of the trip.
By this time in our travels it was becoming hard for us to remember that we were visiting a country with tremendous rituals and rites of passage that are very similar to what we were expecting when we were back in the states thinking about and planning this trip.
Our visit to King Sandile's Palace sure changed that in a hurry!
We really did not know what to expect as we headed towards what is called "Mngqesha the Great Place."
We were told that we were going to be meeting with the queen of this area who took power after her husband died two years ago.
I was skeptical to say the least.
When we arrived, we pulled up to a large complex that included 42 chalets that were clearly going to be our homes for the night.
We each got a key and found that each chalet was set up for one person.
After a few minutes we headed back to the main building where it quickly became clear that our presence was a big deal to the people of this area.
Chalets a Mngqesha the Great Place.
We did stop at the tomato project where they were hiring hundreds of laborers during planting and harvest season, but the crop was out and alfalfa was being raised at the time so there was little we got to see of the operation.
What was pretty cool on the way back to the main road was what we got to witness.
There were fences built about 6 or 7 feet high on both sides of the road to help keep some wildlife at bay, however not all of them!
A group of baboons jumped in front of our bus and within a moment they were all running to the other side and then able to grab the top of the fence and catapult themselves completely over the fence in one movement!
It was so fast that we didn't have time to get any pictures!
Next we stopped at the Wool Testing Bureau in Port Elizabeth where we learned all about the science behind wool and mohair.
There is an incredible amount of sampling and testing that goes into each purchase.
They will test for tensile strength, micron length and width, and foreign matter.
The results are sent to all of the major wool buyers in the world so that they can make the best quality purchases based on that information.
A buyer might pay for 100 tons of wool but there could be up to 20 tons of foreign matter in there.
Buyers want to know the quality before they buy it.
High tech wool testing equipment.
After the testing bureau we stopped to visit BKB, a wool clearing house.
This business is valued at R8 billion and has wool and mohair sales that top R100 million every other week!
Some interesting facts that they told us are:
-There are 49 million kg of wool produced in South Africa annually which is equivalent to 326,000 bales of wool.
-BKB controls 30 million kg's of this wool.
-There are 2.3 million kg of mohair in South Africa and BKB controls 540,000 kg of this.
There are a total of 4.6 million kg of mohair in the world.
-Each goat shorn equates to 3.6 kg and farmers are usually paid R106/kg
-90% of wool is exported.
-Wool literacy is something that they are working on including a great children's book to help them understand the product and how it is grown.
Some of the factors that impact the quality of wool include:
-Breed (Merino vs. cross) Merino is considered the best because it has no "hair" in it while all other breeds and crosses have some hair in it.
-Evenness of length
-Evenness of crimp
-Handling
-Color (brown and black wool doesn't dye)
-Staple strength
-Yield
-Seed content
-Presence of mutated fibers
The mohair industry is also a very important industry.
The Angora goat is named for its bright coat of hair.
The goats like warm and dry conditions which are very common in the Eastern Cape. Some of the benefits of mohair include:
-Luster
-Dye-ability
-Elasticity
-Durability
-Non-flammable
-Lightweight
-Soiling resistance
-Wickability
-Breathability
Mohair is very versatile.
For instance, the base of old fashioned cross country skis had a layer of baby seal skin on them to help with traction for climbing steep slopes.
Mohair is a phenomenal alternative to this practice!
The Angora goat is a great partner to Ostriches.
Most important in their relationship is that they can be around and consume (not on purpose of course) each other's feces without getting sick.
After an extensive tour of their enormous warehouse, the company wined and dined our group for quite a while before we headed to our resort.
We stopped and dropped off our bags at the resort and headed to a casino nearby for supper.
The only major point that I want to make of this casino was that we ended up in a restaurant that is just like Applebee's or TGIFridays.
Every other table was a birthday celebration and the workers had to parade out and sing a goofy birthday song when you could tell that none of them wanted to do it.
I thought that was kind of funny to see the parallels.
This morning started out like any morning for about half an hour,
and then it became one of the greatest days of my life!
We started the morning by watching the sunrise on the Indian Ocean.
Now this in itself was a remarkable sight with its own awe and wonder involved, but then a few of the teachers I was with started to yell out.
What they were yelling about was that there was a pod of dolphins swimming right along the shoreline!
The dolphins were about 80 feet in front of us and swam along the shore for a few moments before they went out of site.
We continued to watch as the sun rose, and had a great time just taking in the sites as a part of our last full day.
After breakfast we headed out for our day filled with wild animal interactions.
We started at the Daniell Cheetah Project where we got to see and learn about all of the felines found in South Africa.
By far the coolest moment was when the leaders split us up into two groups.
Our group headed into a gated area with a sign that clearly said "Enter at own risk".
Once inside, we walked up to a full grown, 7 year old cheetah!
She was raised in the facility but had plenty of space to run and grow to be just as big and amazing as you could possibly imagine!
The group leader talked with us about her a little bit as he started to pet her head.
Pretty soon she started to purr with a gigantic rumble that made you feel like she was completely at ease.
Then the leader gave each of us the chance to encounter her on our own and pet her for a few moments!
Her fur was very rough which we did not expect.
He explained that their diet and their surroundings make it so rough.
It was by far the best interaction with animals that I have ever have and would encourage anyone that gets the chance to go ahead and pet any cheetah that you feel comfortable around!
Next up was the Addo Elephant Park which obviously was something we were all anticipating for months!
We started with a lunch that included the best potato salad I have ever had (they said it was filled with whipping cream).
Then we loaded up our safari vehicle and started our 2 hour safari.
Addo
is currently about 180,000 hectares with plans to expand to 260,000 hectares!
We had all sorts of incredible experiences during our visit, but words don't really describe what we were able to see.
There were wart hogs, elephants, zebras, tortoises, hyenas, and kudu.
Here is a link to a website with a great promotional video for Addo
http://www.sanparks.org/parks/addo/
.
Kudu
After the sunrise and breakfast, we grabbed our bags and headed to Sunday church.
I had mentioned earlier that at times you forget that some of the people you are scheduled to see are very excited about your interest in their lives and culture.
This morning was another moment where it felt as though many of us were not ready to leave, but knew today was our day to head home.
We didn't necessarily grasp the depth of our visit to the church we were about to attend.
As we pulled up to the church I looked around a little bit.
There were fairly nice cars parked nearby which I would say indicated middle income earners.
Surrounding the church was a basic government home community with 4-room homes dotting the hillside.
Just across the highway was a shanty town filled with rickety structures, poor sanitation, and kids wandering all over.
To the south just past the shanty town I could see the edge of Port Elizabeth where there were fancy homes and expensive cars all over the place.
All of this was within sight of the small church we were about to enter.
When we entered the church we sat down and the local church choir began to sing.
With it being 20 minutes before the service, they sounded incredible but to me it was as if they were just getting one final practice in before the service.
We were then asked to follow a woman into the main office where we met the pastor and some key leaders in the church.
This was another moment when we felt the value of our visit to South Africa.
The leaders spoke of our visit to their church as God's Will and that we were chosen to visit them and develop a deep relationship with the church.
Boy did it sink in then!
Another leader said that of all the churches for us to visit, God intended for us to choose their church.
While this was all happening, they also were feeding us some cake and juice.
I also couldn't help but hear that the choir hadn't stopped practicing…
We were then ushered back to the church to participate in the church service.
They sat us to the right of the alter so we could have a front row seat to the service.
What was going on the whole time was the choir singing.
They had not stopped since they started over 20 minutes earlier.
The congregation was all standing and singing along so we stayed standing with them.
Quickly after that we all started to realize just how incredible this choir was.
There were six backup singers and one lead singer on the stage.
As we listened, the lead singer belted out incredible notes through song after song.
The congregation sang along with the backup singers and the whole place filled with moving music.
We were able to take video and pictures of all of this but they really don't do any justice to what it sounded like in person.
For a few moments there was time for prayer during one of the songs.
The congregation kept standing but now their eyes were closed and their hands were up in the air.
Many of the people were saying their prayers out loud and some were shouting with passion and conviction while others sobbed as they passed their thoughts and prayers on to God.
Once the prayers were done the choir belted into another incredible song.
As we entered the church and the choir started what I thought was practice, it was 9:40 am.
I looked at my watch at this point when there had been absolutely no break from singing by the choir and my clock said 10:40 am!
They had been singing, nonstop, for a full hour!
Soon after, the lead pastor for the day's sermon came to the podium.
She, with the help of some other members of the congregation, explained to us that they were delighted to have us and give us a meal as we arrived.
They said that it is a part of their culture to always have food available for someone that may be passing by.
This is part of what they can do to give to one another.
After the leaders spoke and we were introduced, which all took about ten minutes total, another lead singer stepped up to the microphone and started singing some more incredible songs!
It was really hard to do, but we had to leave at 11:00 for our first flight.
The church service was just half done and they were still singing away.
As we left, the congregation waved and shook our hands as we left.
They continued to sing as the pastors and some heads of the church came outside to thank us for our visit.
When we stepped outside it was hard to even think that anyone would skip out on church in the community.
The music was ringing off the hillside and taking over ever household around.
We said our goodbyes and thank them for hosting us in their remarkable church.
As we started our first flight which would take us back to the Johannesburg airport to connect with our international flights, I sat across from a mom and her young child.
The child really did well on the flight but had a few moments when she became upset.
In those moments I began to realize that the hectic world back in American was just a day away.
It is hard to leave such incredible places like these; but instead of being blessed with the opportunity to stay longer, I am blessed with audiences at school, with family, and with friends that are letting me share my experiences with them.
Personally, I think that the blessing of the ability to share is the best part of this trip!